Check out the different ways to work with me.
Gather your friends for a group coaching party! What I LOVE about group coaching is the synergistic energy between you and the others in the session, supporting the collective whole to grow and flourish. What is even better is when you gather a group of friends to have a session together and support each other's intentions! 
You provide the dream, and I'll provide the activation. This dynamic group session immerses you in the very essence of the sensations you crave, making them an immediate reality. Whether your aspiration is monumental or modest, your group will engage with it as though it's already here. Through this immersive experience, your dream transforms from a distant vision to a tangible part of your existence. The energy from these sessions will resonate within you for days to come.
Manifestation Mapping Session:
During this transformative session, we delve into your deepest desires and aspirations, uncovering your core ideals and non-negotiables. Together, we'll craft affirmations that resonate with your goals and outline inspired actions that propel you towards your dreams. This collaborative environment ensures your friends stand beside you as you set your intentions and take decisive steps toward actualizing your aspirations.
Crafting Your Life Blueprint
Embark on an engaging and dynamic session where we curate a comprehensive list of your life's desired experiences. Through interactive exercises, we will meticulously design a focused blueprint that directs your attention toward the key elements necessary to materialize your dreams.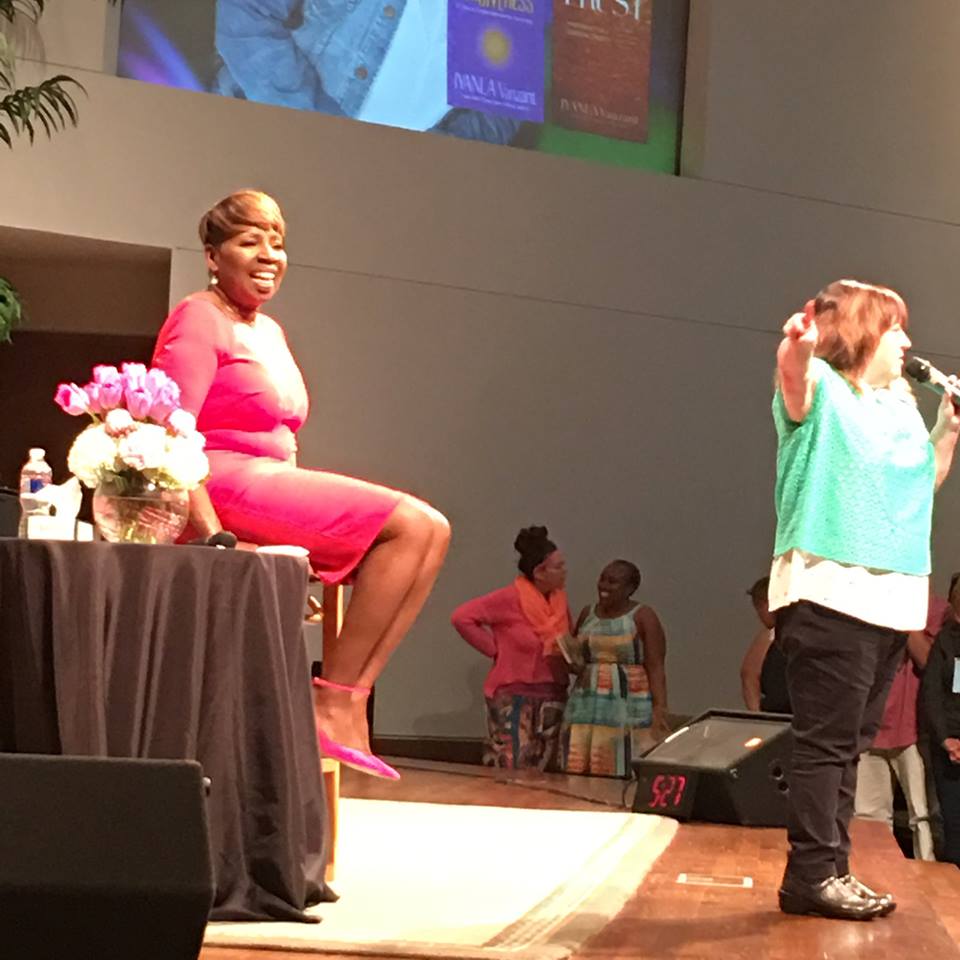 It is my great pleasure to share my passion and purpose of fully embracing life with your audience. 
Whether in-person or on Zoom for a professional association,  business meeting, or trade show/conference setting, I am prepared to share the transformative power of maintaining a positive focus and cultivating a compassionate mindset. My insights promise to resonate deeply, fostering personal and professional growth among your attendees while having fun.
Topics:
The

 superpowers of positivity, kindness, compassion, and 

peace

The

 Power of 

Hugs and Connection

From

 Chaos to 

Calm

A

 specific talk created for your audience

 
With a decade-long expertise in event management and PR/marketing, I'm poised to infuse your heart-centered business with my skills.
From ideation to crafting retreats, workshops, and diverse ventures, I've nurtured business growth extensively. My passion lies in co-creating and fostering collaboration, making your projects flourish.