45-Minute Discovery Session
During our initial meeting, we will carefully review your intake form to gain insights into your present situation and your desired destination. Based on this understanding, we will collaboratively determine the suitability of progressing together through subsequent sessions. 
We're a match!
Following our insightful initial discovery session, you're now poised to embark on a shared journey towards manifesting the life you truly desire.
It's entirely up to you to determine the extent of your commitment, including session duration and frequency of our meetings.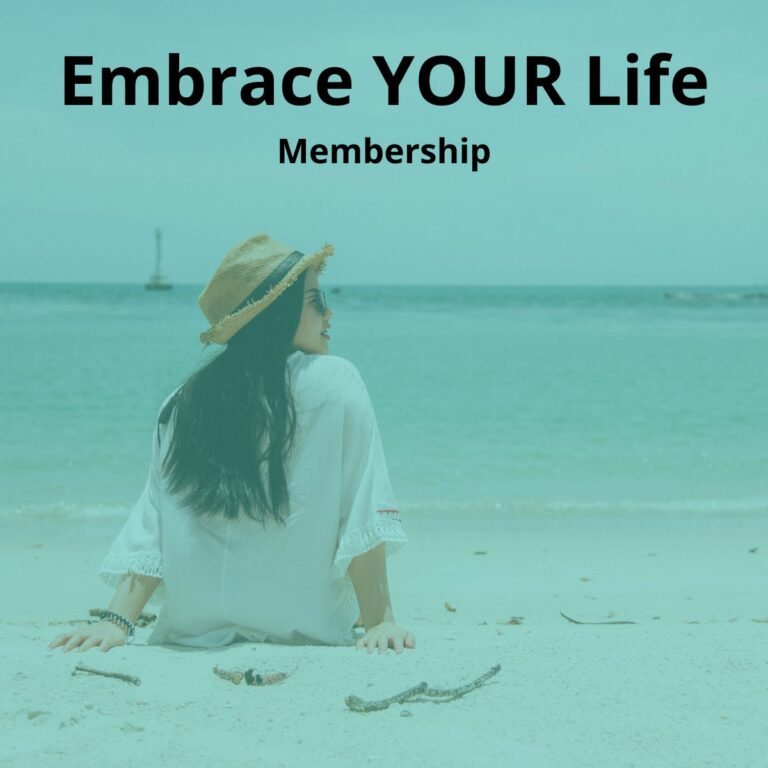 Embrace YOUR Life Membership
A safe place to dream big and step into the truth of who you really are!
Join me in my monthly membership group, where together, we will embark on a transformative journey towards becoming your favorite self. I am dedicated to providing support as you step into the life you've always dreamed of, embracing victories, overcoming obstacles, and wholeheartedly cherishing the invaluable gift of life we share. Are you ready? Let's embark on this incredible journey together!
LEARN MORE | PURCHASE MEMBERSHIP
Whether in a group setting or one-on-one Carol's coaching style is gentle, easy to understand, and knowledgeable on the law of attraction. She is the master of reframing contrast and providing positive examples on what little shifts can be made to help you see the endless positive possibilities. – Kathleen M.
***All sessions are nonrefundable.
If you aren't quite ready to commit the financial investment in yourself,
I invite you to join my private EMBRACE YOUR LIFE Facebook Community for weekly tips and tools on embracing your life.