Cindy gave and received 74 hugs in Guelph, Ontario, Canada bringing our total to 50,924 acts of hug kindness. She said that although there were fewer hugs than her normal experience, someone brought them hot chocolate, many thanked them for being there and a police officer gave them a thumbs up.
Thanks, Cindy for being a hug kindness spreader.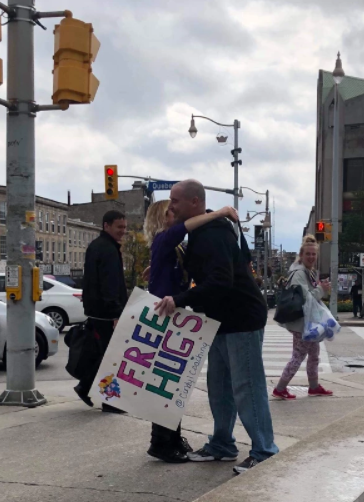 Hug count: 50, 924
Sign up HERE to join the hug team.
Do you have a hug story to share? Send a pic and your story to hugs@positive-focus.org and be part of the 1 Million Hugs Movement.
Share a hug today… it might just be you who needs it most.